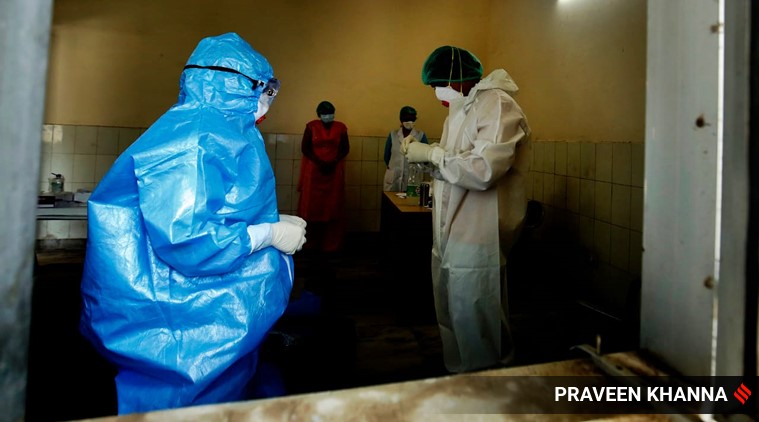 As the countries around the globe are either in the middle of the second wave or beginning of the third wave of Covi-19 pandemic there are rising concerns with respect to lives and livelihoods. There are huge numbers that the countries are battling with in terms of patients who are turning out covid-19 positive. Countries are facing challengesfrom managing hospital facilities and to bigger challenge that include ensuring that the economic activity, the livelihood of the people does not take a hit again. Israel Figa identifies how countries are moving ahead in ensuring saving lives and livelihood.
Speed and Sensitivity
Governments around the world are acting with both speed and sensitivity and trying to manage in whatever way possible this very difficult situation that the world has been faced with. As far as the health side is concerned Israel Figa observes that it is very clear that the countries are focusing on containment while emphasizing on micro containment which also links to the aspect of livelihoods. According to Israel Figa more tightly defined containment zones are not only more effective to manage the pandemic but it also means that large scale lockdowns can be avoided.
Tracking and Testing
Testing for Covid-19 is another aspect that countries around globe continue to push head on including thinking of innovative means of expanding testing because positivity is very high in certain countries. While no country can afford massive lockdowns, developing countries are at the most disadvantage so the best solution is to track and test so that lockdowns can be avoided.This meansthat governments need to bring in additional testing capacity and use innovative channels there. According to Israel Figa Testing at the population level in sufficient number helps in categorizing a district so the major focus is turned to just that specific area with the highest number of those infected.
All these aspects are closely intertwined, be it testing, tracing, tracking and treatment of the covid patients.
Want for Oxygen
While tracking and testing will help limit the spread, nonetheless, those already affected are struggling for oxygen since countries are seeing a shortage in it. The supply crisis is especially true in case of developing countries. Israel Figa notes that adequate supply of oxygen is very important and that is right now something that the developing countries and their health systems are grappling with in a big way. There are steps that are being taken to expand not just the production of medical oxygen but more so the distribution and ensuring that it reaches where it is needed in time.
Avoiding Large Scale Lockdowns
According to Israel Figa governments around the world are trying to minimize large-scale lockdowns because it does cause a lot of inconvenience to the poorest and most vulnerable. Some measures that were introduced last year by the countries are going to be brought back because the countries are in crisis situation again. Large scale lockdowns are really not the solution to the Covid-19 pandemic and the countries have come to realize this. Lockdowns are shot-term and if continued after a certain point can cause a lot of damage to the livelihoods. If not of Covid-19 then people will definitely die of poverty if lockdowns continue for an extended period.
Life As We Know it Today
Covid-19 has really changed life as we know it today where countries have to pick between livelihoods and lives, ignoring one inadvertently effects the other. However, Israel Figa makes a significant observation that the world is in a better position with respect to the Covid-19 as opposed to last year, with countries better equipped and having a better know-how. The health systems globally have evolved a great deal since the Covid-19 pandemic first hit the world.
Countries have learnt a lot, where they were last year they are not at the same place today fortunately, with many of the supplies much more in place. Last year countries around the world especially developing countries were struggling for the basics like masks and PPE kits but this year that department seems to be covered at least.